Honda CB500X
Mon Jul 07, 2014 7:42 pm by Admin
Comments: 0

Yamaha Japan Engineering Department has entrusted NADSL (SHAD) with the technical development and manufacturing of the luggage cases for this emblematic model. The luggage cases accompanying the YAMAHA XT 1200Z Super Tenere, an adventure motorcycle designed for long distance, urban journeys and extreme roads challenge the irregularity of the terrain, are put to the perfect test.
Test results were highly successful after being subject to the most extreme conditions, confirming the product's durability and strength. The new cases gain storage capacity (29 Liters left 31.5 liters right) and width compared to the predecessors of the XT660 Tenere, also manufactures by NADSL (SHAD). In the development of the new and sophisticated case fitting system, design was started from scratch to adapt it to the exact and specific configuration of the motorbike. A stainless metal guard protects the side cases from the high exhaust temperatures.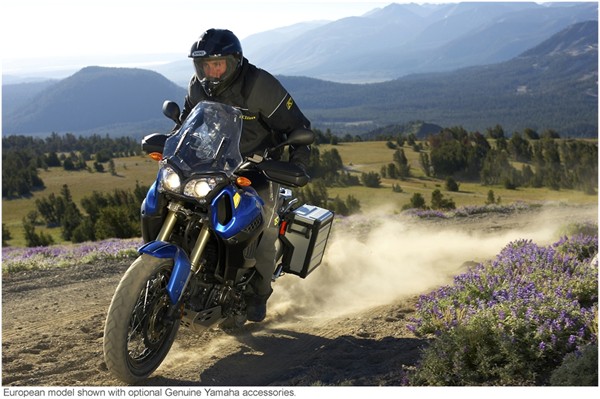 The optional, flexible luggage system design has three possible settings: top case only, side cases only, or full set including both top and side cases. Genuine Yamaha top case and side cases designed for adventure touring are available as accessories. These accessories were designed exclusively during the design of the Yamaha XT 100Z Super Tenere, so as to enhance the look and functionality of the motorcycle.
For More information please visit:
YAMAHA USA
Yamaha XT660 Z Tenere with side cases made by SHAD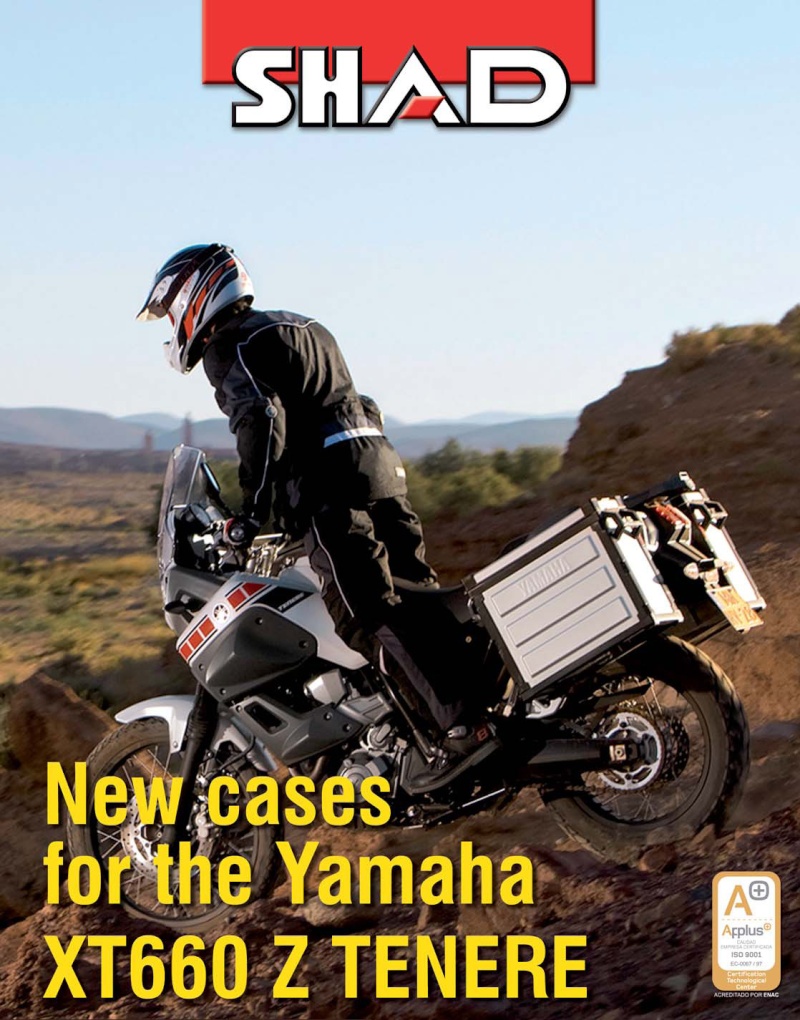 Super Tenere Ride for Life 2010
<span><span>The humanitarian route Ride for Life in North Africa was successfully completed last May. Yamaha was able to deliver five models of the Super Tenere to the humanitarian organization Riders for health with the purpose of contributing to the health personel's better mobility betwwen isolated communities in the territory. The route, which left Paris on May 4th. reached its destination Marrakech thirteen days later after passing throught Toulouse, Lisbon and Madrid. Once again, this crossing proves that the cases provided by SHAD Favourably overcome the trip's inclemences.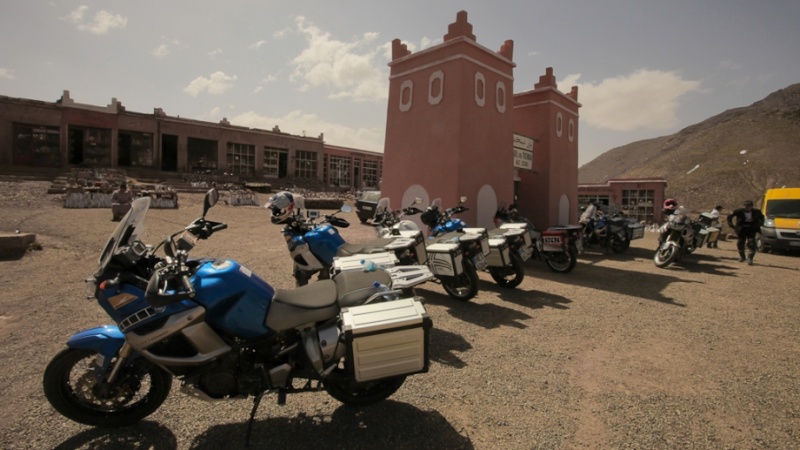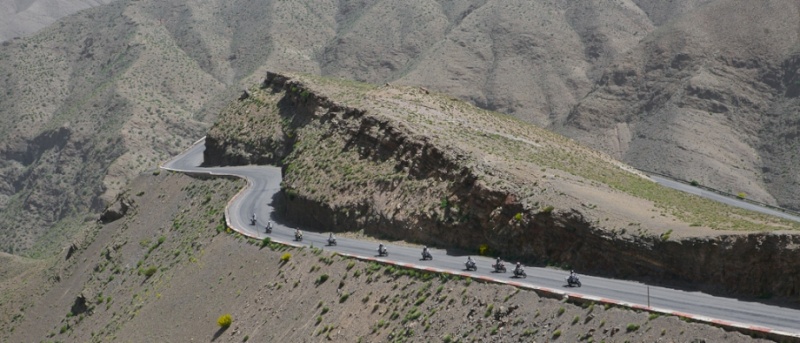 For more information about this great trip please visit:
http://rideforlife.super-tenere.com/the-cause/

---
Permissions in this forum:
You
cannot
reply to topics in this forum